Ask
Building & Construction Products & Services
#6771615454481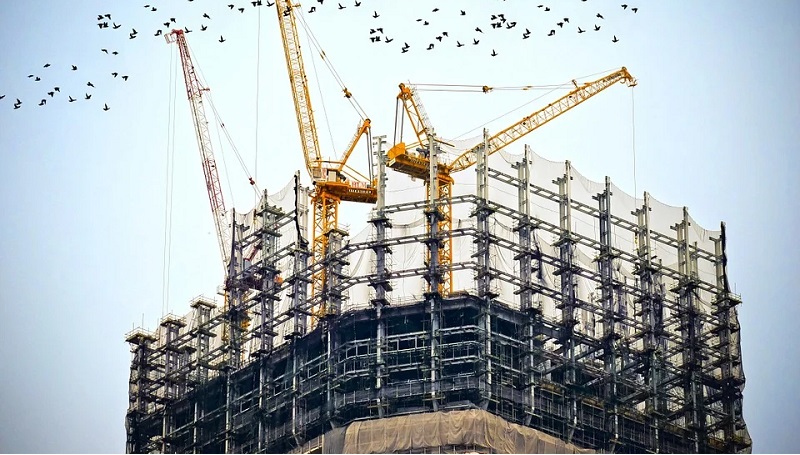 All kinds of BUILDING, CIVIL AND CONSTRUCTION Materials and ACTIVITIES inclusing ARTICLES OF STONE, PLASTER, CEMENT, ASBESTOS, MICA OR SIMILAR MATERIALS, Vaastu Solutions, Surveyors, Wrecking and Demolition works, Air-Conditioning, Heating, Ventilation, Refrigeration, Power Conditioning, Electrical Sub-Stations, Electrical Building Services, Fire Fighting and Fire Prevention Systems, Plumbing and Sanitation, Surveillance Systems, Integrated Building Management Systems, Steel, Cement, Carpentry, Insulation, Plumbing, Electrical, Roofing Work, FRP Doors, GRP Doors, Steel Fire Rated Doors, Wooden Fire Rated Doors, UPVC Windows, Doors, Fabrication, Installation, Erection, Back up Powers, UPS & Batteries, Wireless Networks, Fibre Optics, Lightings, LED lightings, Electric Traction Elevators, Machine Room-Less Electric Traction Elevators, Hydraulic Elevators, Solar Elevators, Solar Power Generation, Solar Panels, Solar LED, Railings, Gates, Windows, Fire Extinguishers, Fire Blankets, Fire Hose Reels, Signage, Sprinklers, First Aid Kits, Emergency & Exit Signs, Smoke Alarms., Tile Flooring, ceramic flooring, porcelain flooring, vitrified Flooring, Natural Stone Flooring, granite, marble, traventine, Wooden Flooring, Terrazzo (Marble Chips) Flooring, Mosaic Flooring, PVC Flooring, Glass Flooring, Electrical Works, Simple Plumbing Works, Cleaning Services, Small Repairs, Repairing Air Conditioners, Bedroom or Bathroom Works, Garage Works, Ceiling Works, Modular Cabinets, Furnitures, Wardrobes, Curtains, Lenins, Identifying Lands, Aquiring Land parcels, Layouting, Structures, Cement plaster, Clay plaster, Gypsum plaster, Lime plaster., Pipes, Valves, Plumbing Fixtures, Tanks, Electrical Repairs, Plumbing Repairs, Carpentry Repairs, Computer Repairs, Air Conditioner Repairs, Printer Repairs, Repair and refurbishing, waterproofing, crack treatment, structure strengthening, prefab buildings, Cementitious Waterproofing, Liquid Waterproofing Membrane, Bituminous Membrane, Bituminous Coating, Polyurethane Liquid Membrane, Weatherboard Cladding, Timber Cladding, Stone Cladding, Vinyl Cladding Systems, Fibre Cement Cladding, External Foam Cladding Systems, Metal Cladding, Concrete Cladding, and many more...
Type
: Industry Group
Who can Join
: Anyone can join
Total Members: 105
Welcome to Building & Construction Products & Services Ecosystem. In this Ecosystem the following activities can be performed.
Post Bulletins about your Business, Products and services (If permission available)
Anyone can Comment to Bulletins
Anyone can search for Product and Service Offerings
Anyone can Request the ecosystem for Vendor Requirements
Sellers can Promote their Business Offerings, Products and Services (You should have updated your Company and created Products/Services under My Catalogue)
Sellers can show interest to other's Asks

And many other Bulletins
Ecosystems are a group of Individuals and businesses who share same interest, group, community, trade body, etc., who are comfortable to transact business within each other. Once you become member of this Ecosystem, you will get access to all the members, bulletins, events, products, services and also you can raise your vendor requirements in the ecosystem
Share to Connects
Do you know anyone who may benefit by joining this Ecosystem? Share so that they can trade and transaction and help businesses grow. Let us Buy, Sell and Grow together.