Ask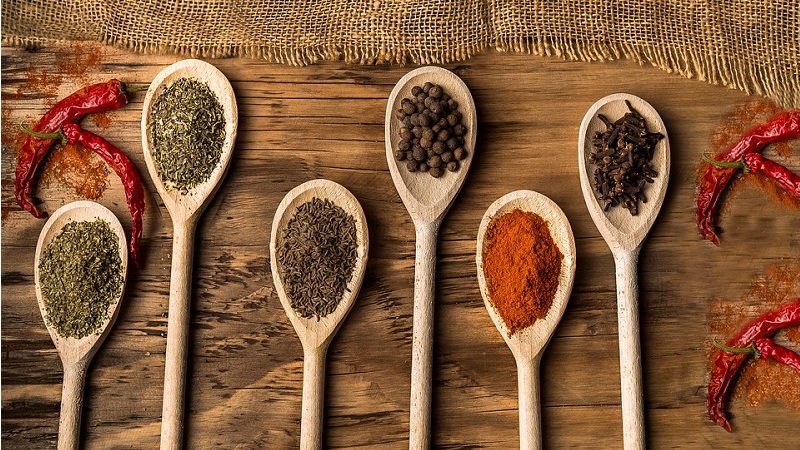 This ecosystem promotes all kinds of Herbs, Spices and beverage products including Alkanet Root, Amchoor, Asafoetida, Black cardamom, Black pepper, Black cumin, Capers, Capsicum, Celery / Radhuni seed, Charoli, Chili pepper, Bay leaf, Cinnamon buds, Cinnamon, Citric acid, Cloves, Coriander Powder, Coriander Seed, Cubeb, Cumin seed, Curry tree, Fennel seed, Fenugreek leaf, Fenugreek seed, Seeds of watermelon, musk melon, cucumber and pumpkin, Garcinia gummi-gutta, Garam masala, Garcinia indica, Garlic, Ginger, Dried ginger, Green cardamom, Green chili pepper, Indian bedellium tree, Indian gooseberry, Inknut, Jakhya, Kalpasi, Licorice, Long pepper, Mango Extract, Mustard seed, Brown mustard Seed, Nigella seed, Nutmeg, Mace, Pomegranate seed, Poppy seed, safflower, Saffron, Sesame seed, Star aniseh, Tamarind, Thymol/carom seed, Turmeric, Gum Tragacanth, White pepper, Coffee, Tea, Mates, Cocoa, etc.,
Type
: Industry Group
Who can Join
: Anyone can join
Total Members: 27
Welcome to Spices Ecosystem. In this Ecosystem the following activities can be performed.
Post Bulletins about your Business, Products and services (If permission available)
Anyone can Comment to Bulletins
Anyone can search for Product and Service Offerings
Anyone can Request the ecosystem for Vendor Requirements
Sellers can Promote their Business Offerings, Products and Services (You should have updated your Company and created Products/Services under My Catalogue)
Sellers can show interest to other's Asks

And many other Bulletins
Ecosystems are a group of Individuals and businesses who share same interest, group, community, trade body, etc., who are comfortable to transact business within each other. Once you become member of this Ecosystem, you will get access to all the members, bulletins, events, products, services and also you can raise your vendor requirements in the ecosystem
Share to Connects
Do you know anyone who may benefit by joining this Ecosystem? Share so that they can trade and transaction and help businesses grow. Let us Buy, Sell and Grow together.